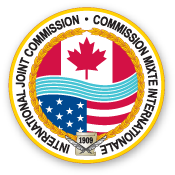 Title: Sustainability, Resiliency, and Decision-Making in Transboundary Waters
Abstract:
The International Joint Commission was established by the USA and Canada to prevent and resolve disputes between the two countries under the 1909 Boundary Waters Treaty. The role of the IJC is to pursue the common good of both countries as an independent and objective advisor to the two governments. The IJC is guided by the Boundary Waters Treaty, signed by Canada and the United States in 1909. This treaty has stood the test of time and has given both the USA and Canada the ability to adjust to changing realities. Over a century after signing, both the natural and political landscapes along the boundary are very different, but the guiding principles for preventing and resolving disputes over waters shared between the two countries remain the same. This session will highlight the ways in which water resources and its management across the transboundary are changing and adapting to the new challenges of a warming climate and the complexities of multi jurisdictional governance. Presentations will focus on the innovative tools and techniques developed to support decision-making for managing the uncertainty of future hydro- climatological and socio-economic conditions affecting international rivers and transboundary waters.\
Speakers:
Robert Sisson – IJC US Commissioner
Robert Sisson has been involved with the environmental organization ConservAmerica since 2006, where he has served as president since 2011, and more recently was appointed by Michigan Governor Rick Snyder to the state's Environmental Justice Working Group in 2017. Mr. Sisson has also been involved in the government of the Michigan city of Sturgis, where he has served as mayor from 2005 to 2007 and as a city commissioner from 2003 to 2008 and again from 201 to 2016. Concurrently, he was a member of the boards of directors for both the Sturgis Economic Development Corporation and the St. Joseph County Economic Development Corporation. He succeeds former US Commissioner Dereth Glance, who served from 2011 to 2016.
Pierre Béland – IJC Canadian Chair & Commissioner
Pierre Béland is a scientist in environmental biology and toxicology, best known as an expert on the conservation of beluga whales. He was a founder and research scientist with the St. Lawrence National Institute of Ecotoxicology, an NGO dedicated to research and education on toxic compounds in estuarine ecosystems.nDr. Béland has published three books, numerous scientific and popular articles, has hosted a TV series on the environment, and participated in several documentary films. He served for ten years as a Commissioner for BAPE, the Quebec environmental assessment Board. He has chaired public hearings for various agencies such as Parks Canada, Fisheries and Oceans Canada, Quebec Energy Efficiency Agency, and Telus. Previously he headed the Fisheries Ecology Research Center with the Department of Fisheries and Oceans Canada and was a paleoecologist with the National Museum of Nature. From Sept 1995 to Sept 1998, Dr. Béland was one of three Canadian Commissioners (and Acting Chair) with the International Joint Commission. Until recently he owned and managed a company manufacturing equipment for research and management of aquatic and marine ecosystems. His most recent duties were as a Director of AquaForum, whose AquaHacking Challenge is a Canada-wide competition for graduate students and innovators aiming to create start-ups in the field of water technology and the blue economy. Dr. Béland holds a BA and a BSc from Laval University (Quebec City), and a PhD from Dalhousie University (Halifax). He was a Post-Doctoral Fellow at ORSTOM Centre, New Caledonia, and at the University of Queensland, Australia. He resides in Montreal, QC; he is fluent in French and English and proficient in Mandarin.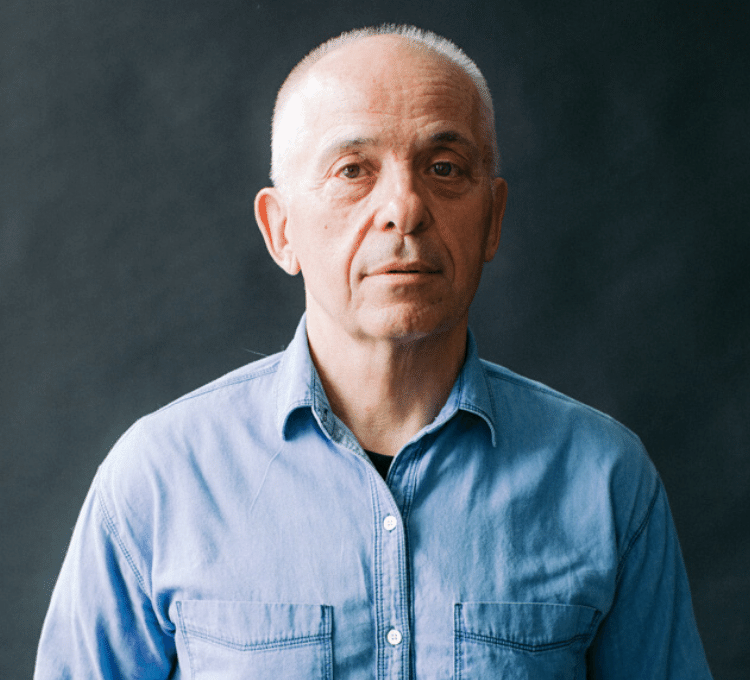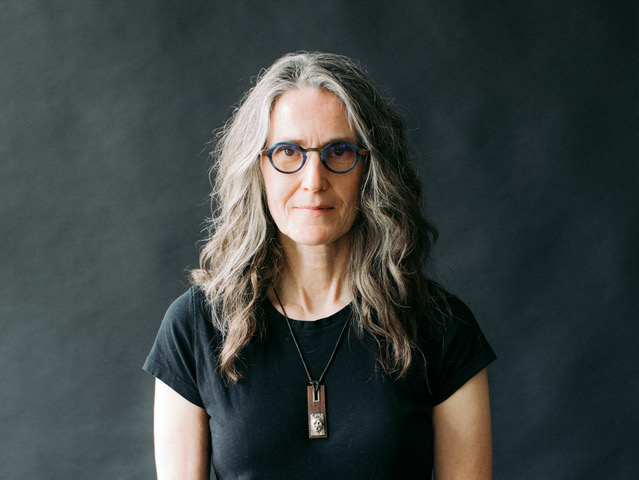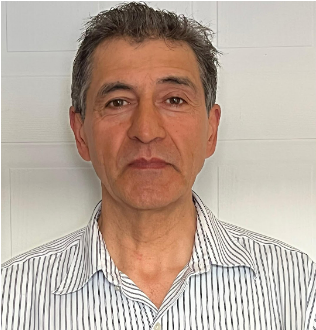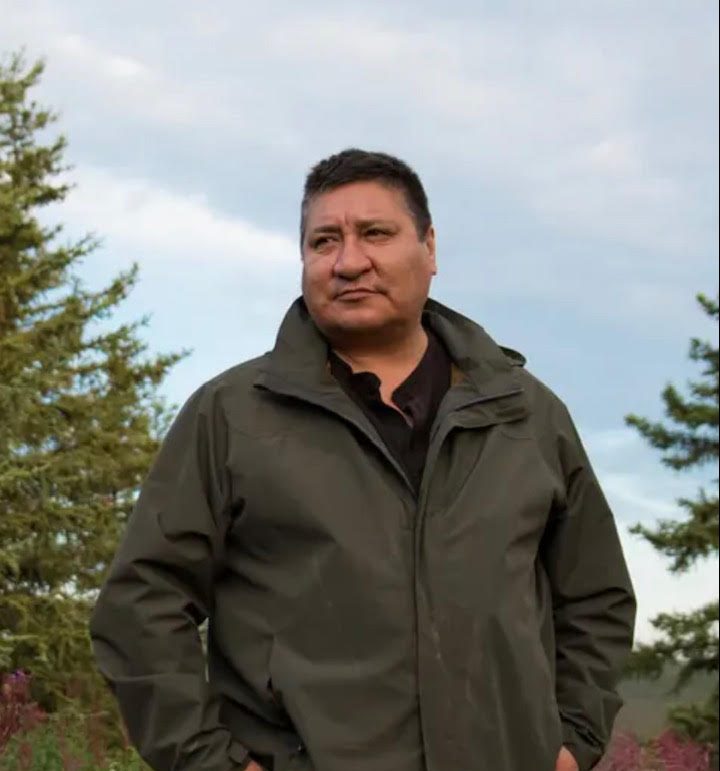 Title: "Transcending Jurisdiction: Towards Co-Governance of Canada's Great Watersheds".
Chair:  Bob Sanford
Panellists:
Michael Miltenberger: Former Environment Minister and Deputy Premier, NWT
Merrell-Ann Phare: Lawyer & Canadian Member of the IJC
Ernie Campbell: Former ADM Environment, NWT
Steve Nitah: Former Chief currently pressing for co-governance of water in the NWT
Panellist Bios:
Michael Miltenberger
     Michael Miltenberger served in the NWT Legislature from 1995 to 2015, 14 of those years as a Cabinet Minister. His roles have been diverse, reflecting his broad interest in improving the effectiveness of the GWNT in bettering the lives of northerners. He has served as Deputy Premier, Government House Leader, Minister of Health and Social Services, Minister of Education, Minister of Finance, Minister of Environment and Natural Resources, and the Minister Responsible for the NWT Power Corporation. He is a member of the Forum for Leadership on Water (FLOW) and has worked extensively in the areas of water, the environment and working collaboratively with Aboriginal governments. From 2015 to the present Michael has been the Principal of North Raven and has continued to work on environmental issues, collaborative consent and governance issues, and energy. He was responsible for and led the development of the co-drafting approach in the NWT government that resulted in the new Wildlife Act and Species at Risk Act. He is co-leading (with Merrell-Ann Phare of CIER) a collaborative governance initiative (CLI) between indigenous and nonindigenous local governments in southern Manitoba and other jurisdictions in Canada. He has co-authored several papers on these and related issues. He was the senior political advisor to National Chief Norman Yakeleya of the Dene Nation 2018-21. Michael also sits on the Air Tindi Limited Board of Directors. Michael has a bachelor's degree in political studies from the University of Lethbridge and Red Seal Journeyman Carpenter interprovincial certification. He lives in Fort Smith, NT. 
Merrell-Ann Phare
Merrell-Ann Phare is a lawyer, writer and the founding Executive Director of the Centre for Indigenous Environmental Resources, a national First Nation charitable environmental organization. As Chief Negotiator, in support of Michael Miltenberger, Merrell-Ann led the negotiation of transboundary water agreements in the Mackenzie River Basin and the creation of Thaidene Nene, a national and territorial park in the NWT. A relentless champion of the concept of collaborative leaderships, Merrell-Ann also serves as a Commissioner of the International Joint Commission, which mediates disputes between Canada and the United States over water.
Ernie Campbell
Ernie Campbell is a retired public servant living in Yellowknife, Northwest Territories. He spent 12 of his 30 years of service as a Senior Manager with the Department of Environment and Natural Resources for the Government of the Northwest Territories, his last 5 years as the Deputy Minister. Mr. Campbell is a Treaty 8 member of the Mikisew Cree First Nation in Northern Alberta. He grew up in Fort Chipewyan, spending most of his time living a traditional lifestyle on the Peace/Athabasca Delta in Wood Buffalo National Park. This area has international significance, the delta is the largest freshwater inland river delta in North America, it is recognized as a wetland of global significance under the Ramsar Convention and Wood Buffalo National Park is identified as a UNESCO World Heritage Site. This lifestyle, along with his parents' teachings led him to develop a career in the Environment field towards promoting healthy ecosystems, he is passionate about sustaining clean abundant freshwater in the Mackenzie Basin. Today, Mr. Campbell continues to pursue a land-based lifestyle.
Steve Nitah
My career has thus far been dedicated to the advancement of Indigenous nations and the resurgence of Indigenous knowledge and governance as key features of ecological, cultural and economic sustainability. I was Chief of the Lutsel K'e Dene First Nation, President/CEO of Densoline Corporation, an MLA in the General Assembly of the North West Territories and through my consultancy I have had the following contracts, Chief Negotiator for LKDFN on the establishment of Thaidene Nene IPCA that included a National Park Reserve, Territorial Protected and Conserved Area's resulting in the protection of 26, 380km2 of Lutsel K'e First Nations Territory, Senior Advisor to the Indigenous Leadership Initiative, (ILI), Advisor to DU Canada and worked with the NWT Treaty 8 Tribal Corporation as they negotiate their Lands, Resources and Governance relationships with both the Federal and Territorial Crown Governments. I have also held numerous other leadership roles, ranging from a CBC North Indigenous language TV as an Associate Producer to a Liaison Officer with Diavik Diamond Mines and recently been a core member of the Indigenous Circle of Experts to support Pathway to Canada Target 1. My primary contract today is leading Nature 4 Justice initiatives in Canada, a Social Justice NGO supporting Indigenous Nations who are advancing Indigenous Protected and Conserved Areas the carbon market and other Nature-Based Climate Solutions financing. Overall, I bring a holistic understanding of conservation economies plus other sustainable economic development for and with Indigenous communities. I have a strong ability to positively lead groups, communities, and projects, and to collaborate and work with diverse actors. My work supports the restoration of Indigenous relationships to their land through traditional practices, governance, and the exercise of their rights and responsibilities.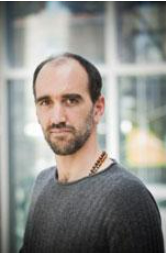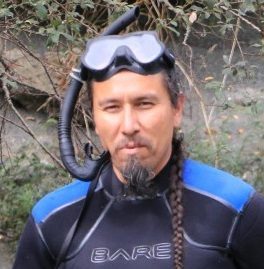 Title: Groundwater sustainability across scales: from partnering with Indigenous communities to contributing to global initiatives
Keynote Speakers: Tom Gleeson & Tim Kulchyski
Abstract:
Groundwater resources are the most reliable source of freshwater on the planet, so long as they are sustainably managed. In Canada and around the world a challenge is that groundwater is often forgotten and poorly managed which leads to groundwater depletion and contamination, as well as decreased streamflows that impact ecosystems and culturally important species like salmon. In this interactive keynote, we will consider groundwater sustainability across scales starting with an innovative community science project with Indigenous rightsholders and other partners. The 'Xwulqw'selu Connections' project is motivated by perennial concerns of decreasing summer flows in the Xwulqw'selu Sta'lo' and the potential to radically improve water governance and shared management between Indigenous and Settler Governments through the first BC Water Sustainability Plan. In breakout groups, we ask how we all can practice reconciliation in our research and practice. Then we'll shift scale to global groundwater sustainability efforts and ask what the opportunities and limitations are of applying a global perspective to various water resource problems. In 2022, UN agencies are focused on groundwater and 'making the invisible, visible' which is an opportunity to ensure that groundwater benefits society now and into the future. Throughout we will focus on the connections between groundwater, surface water, people and ecosystems, and the conference themes of sharing waters – from local to global; transboundary and Indigenous; meteoric water, surface water and groundwater.
Biosketches:
Tom Gleeson, University of Victoria
Tom Gleeson is a water nerd who leads the 'groundwater science and sustainability' research group at the University of Victoria. He grew up in Iroquois territory near the Six Nations of the Grand River and lives and works in Songhees, Esquimalt and WSÁNEĆ Territories. He loves new ideas, food and yoga, helping people and the world, and has received the AGU Early Career Hydrology Award, and founded the global groundwater blogging collective, water underground. 
Tim Kulchyski, Cowichan Tribes
Tim Kulchyski is a Biologist and Member of Cowichan Tribes who grew up on the banks of the Xwulqw'selu Sta'lo'. Tim has worked with a variety of clients assessing upland, freshwater, and marine ecosystems for 25 years. His work often involves examining the impacts of development on cultural values. Tim has travelled extensively, studying the interaction between resource issues and cultural heritage. Over the past several years he was involved in a major Hul'qumi'num language revitalization initiative. Tim has been a member of the Cowichan Watershed Board since its inception in 2010.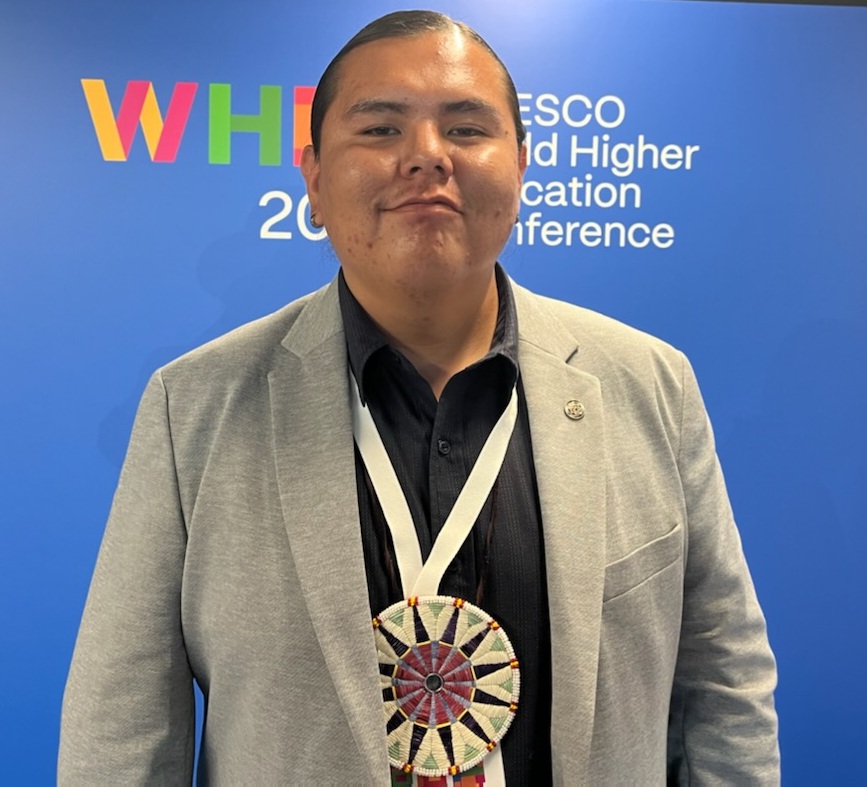 Daryl Kootenay
Daryl Kootenay is a Traditional singer, dancer, artist, speaker, youth leader, and filmmaker. Daryl is a father to his 3 month and 6-year old daughters from the Stoney Nakoda Nation of Treaty 7 in southern Alberta and a member of the Dine (Navajo) Nation in New Mexico from his father's Heritage. After graduating high school Daryl travelled globally to volunteer his time in countries such as Peru, Nicaragua and Africa working with Canada World Youth first as a participant, then as an intern and then an employee. He was also a delegate for his nation and CWY at the World Conference of Indigenous Peoples, The Permanent Forum on Indigenous Rights, at the United Nations Headquarters in New York City (Sept 2014, 2017, 2019) & the Young Global Diplomat Forum in London England (2019). Daryl is a current focal point of Canada for the Global Indigenous Youth Caucus and has actively volunteered in his community of Morley, Alberta in a variety of roles. This includes being a group leader for the Project Nakoda Outdoor Wilderness Experience (NOWE) and co-founding the Stoney Nakoda Youth Council in 2014 which has travelled to a number of significant United Nations and North American Youth events. Daryl is a co-convener of the Mni Ki Wakan: World Indigenous Decade of Water Summit. Daryl has the tremendous honour of being awarded the Governor General's "Sovereignty's Medal for Volunteers" in June 2017 for his work.
Elder Rod Hunter
Elder Rod Hunter is an elected councillor of the Bearspaw First Nation. Rod is a world-class powwow singer. He is the leader of the Eyahey Nakoda powwow world-class singers. Eyahey Nakoda has won several singing championships in the last twenty-five years. Rod has been singing since he was nine years old. Rod has been a master of ceremonies for numerous powwows, round dances, and special events. Rod is deeply involved in the traditional ways of the Stoney/Nakoda. He is a Sundance Maker and has completed four Sundance lodges. He started as a helper for elders and eventually became a pipe holder, medicine holder, and a Sundance maker. Performing a Sundance is extremely difficult and requires total mind and body commitment. The teachings of the elders greatly helped Rod to achieve Sundance maker status at an early age. Rod will continue to sing and keep the traditions of his people alive. Eyahey Nakoda was formed in Sept 1994. The very first powwow they attended, they took home first place in the singing contest.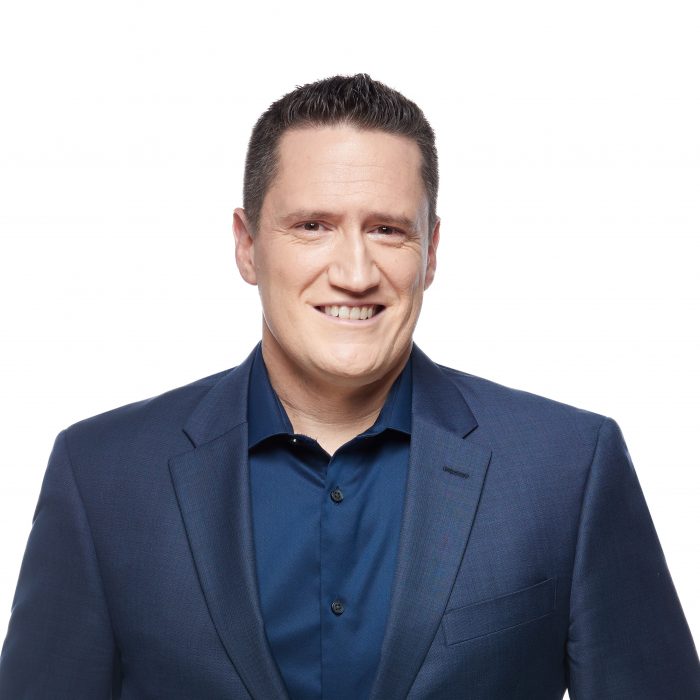 Benoit Charette, Minister of the Environment and the Fight Against Climate Change, Quebec National Assembly
Born in Saint-Jérôme on July 19, 1976, Benoit Charette has been the Member of the National Assembly for the riding of Deux-Montagnes, in the Laurentians, since December 8, 2008. He has been Minister of the Environment and Climate Change since, January, 2019. He has also been Minister responsible for the Laval region since August, 2020 and Minister responsible for the Fight against Racism since February, 2021.
A graduate of the National School of Public Administration and the Université du Québec in Montréal, Mr. Charette got involved very early on in the international scene. After volunteering in Haiti in 1995, he worked at the Quebec Government Office in Mexico City and at the Quebec Ministry of International Relations. He then became program manager at the Agence intergouvernementale de la Francophonie.
Socially involved, Mr. Charette held the position of Executive Director of the Forum jeunesse des Laurentides from 2003 to 2005. From 2005- 2008, he worked as a local program manager at L'Œuvre Léger. Over the years, he has served on several boards of community organizations.
Mr. Charette held many positions in the Quebec National Assembly, including director of the whip's offices and leader of the second opposition group from 2012 to 2014. Before his appointment to the Council of Ministers, he was President of the Committee on Institutions. He was also a member of the Committee of the National Assembly and the Committee on Culture and Education.
Mr. Charette is the father of three children.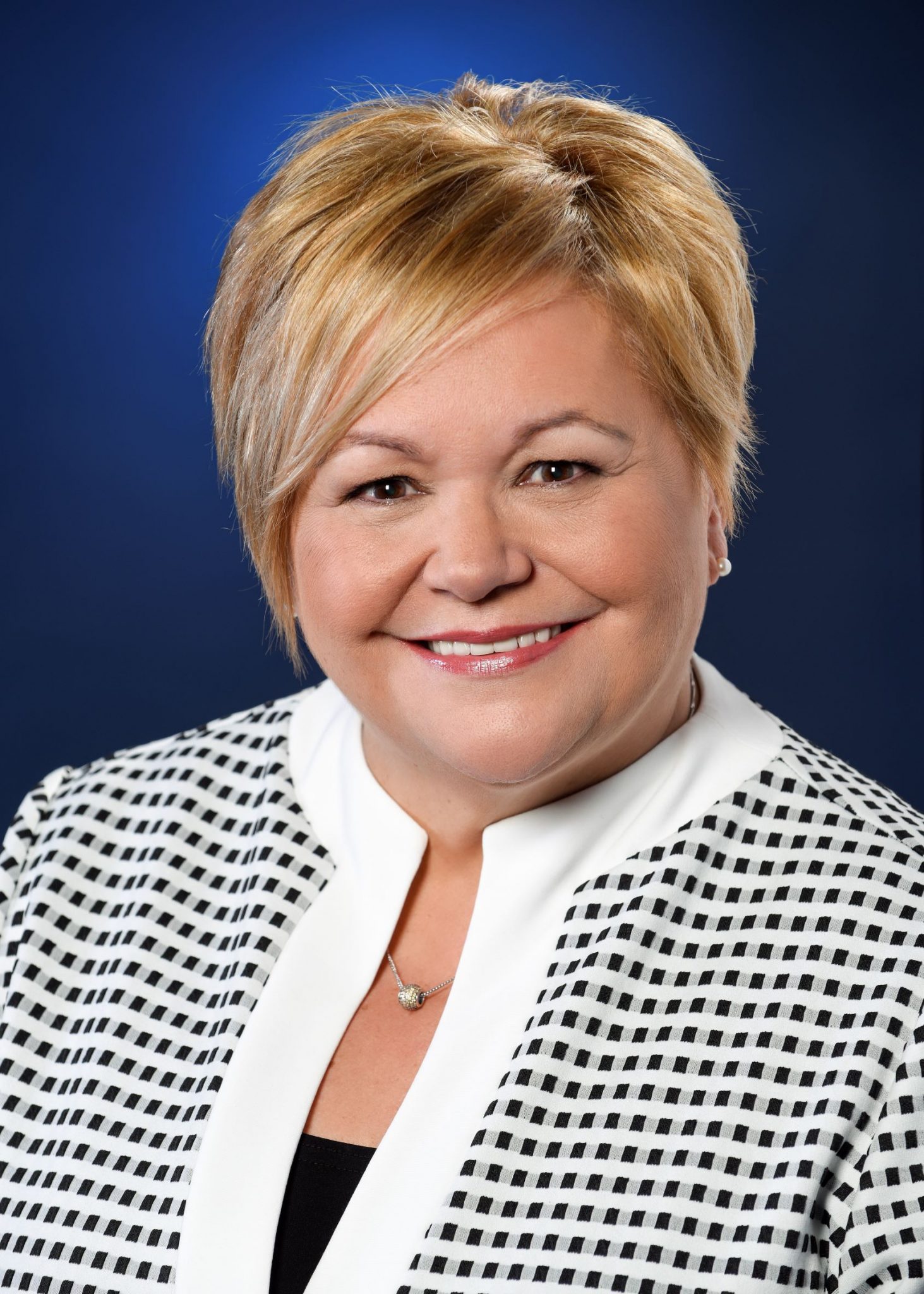 Suzanne Verreault, Member of the Quebec City Council executive committee, responsible for the Environment and sustainable development
Suzanne Verreault completed a diploma in office automation at Cégep François-Xavier-Garneau. She has also taken various courses in communication.
She has worked as an administrative assistant in both the public and private sector, including various departments of the Government of Quebec as well as in industrial and commercial project management in Quebec City. She has also been co-owner of a residential renovation company.
For several years, Suzanne held various positions on the municipal political scene in Quebec City:
Administrative Assistant to the Office of the Official Opposition for Elected Officials of Civic Progress of Quebec (1997 to 2001);
Coordinator and research officer for the Official Opposition (2001-2005);
Research officer for the Quebec City Civic Action Counsellors Office (2005-2007);
Research Officer in Quebec City's Executive Committee Office (in 2008 and 2009).
Suzanne Verreault is involved in her community and has volunteered with various organizations, including a minor hockey team in Sainte-Foy and the Centraide (United Way) organization.
A municipal councillor since 2009, she has been president of the borough of La Cité-Limoilou and served on the boards of ExpoCité and the Quebec public Transit Society (RTC). She was Chair of the Residual Materials Management Committee and Vice-President of the Commission on Urban Planning and Conservation.
As a member of the Executive Committee, she is responsible for the following issues: environment, sustainable development, waste management and water treatment. She is also responsible for establishing the Centre d'expertise en développement durable and is the Chair of the Urban Planning and Conservation Commission.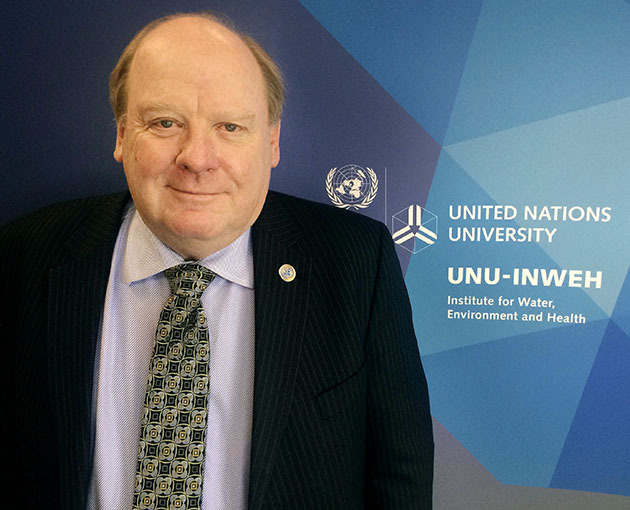 Bob Sandford, Chair in Water and Climate Security at the United Nations University Institute for Water, Environment and Health
Bob Sandford holds the Global Water Futures Chair in Water and Climate Security at the United Nations University Institute for Water, Environment and Health. In this capacity Bob was the co-author of the UN Water in the World We Want report on post-2015 global sustainable development goals relating to water. He is also lead author of Canada in the Global World, a new United Nations expert report examining the capacity of Canada's water sector to meet and help others meet the United Nations 2030 Transforming Our World water-related Sustainable Development Goals.
In his work Bob is committed to translating scientific research outcomes into language decision-makers can use to craft timely and meaningful public policy and to bringing international example to bear on local water issues. To this end, Bob is also senior advisor on water issues for the Interaction Council, a global public policy forum composed of more than thirty former Heads of State including Canadian Prime Minister Jean Chretien, U.S. President Bill Clinton and the former Prime Minister of Norway, Gro Brundtland. Bob is also a Fellow of the Centre for Hydrology at the University of Saskatchewan and a member of Canada's Forum for Leadership on Water (FLOW), a national water policy research group centred in Toronto. Bob is also the author, co-author or editor of more than thirty books.
Plenary Session- Managing international water risks and opportunities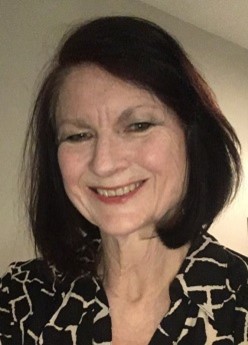 Angela Arthington, Australian Rivers Institute at Griffith University, Brisbane, Queensland, Australia
Angela established the first Queensland freshwater research institute at Griffith University in 1987. Environmental flows research started with the assessment of water flows to support river fish communities, and progressed to frameworks that address the needs of riverine ecosystems at regional scale (e.g. ELOHA). In 2012 Angela published "Environmental Flows: Saving Rivers in the Third Millennium" (University of California Press). She led "The Brisbane Declaration and Global Action Agenda on Environmental Flows (2018)" [https://doi.org/10.3389/fenvs.2018.00045], calling for action to protect and restore the water regimes of freshwater ecosystems, and their links to groundwater and estuarine systems. Recent activities include government advisory roles to protect the floodplain rivers of Australia's Lake Eyre Basin, and production of a special issue on "Springs of the Great Artesian Basin" [https://www.royalsocietyqld.org/2020-springs-special-issue-vol-126/].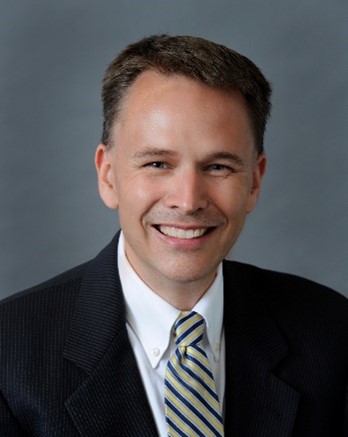 Pete Johnson, Great Lakes St. Lawrence Governors and Premiers
Peter Johnson serves as the Deputy Director of the Great Lakes St. Lawrence Governors and Premiers. The organization unites eight U.S. Governors and two Canadian Premiers working together to grow
the region's $6 trillion economy and protect its world-class environment. Peter helped facilitate the negotiation and served as primary draftsman of the "Great Lakes Compact" and the companion cross-border Agreement–historic agreements and legislation that allow the eight U.S. Great Lakes States, Ontario and Québec to cooperatively manage water use in the Great Lakes- St. Lawrence Basin. He now serves as the Secretary to the Governors' Compact Council and serves as primary staff support to both organizations.
He has a B.A. in Political Science from North Park University, a J.D. from Boston College Law School, and has been a member of the Illinois Bar since 1991.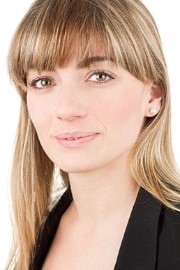 Sarah Dousse, International Secretariat for Water
As a socio-economist, Sarah Dousse has many years of experience in identifying, supervising and monitoring international development assistance policies in the areas of water supply, sanitation, water resource management, community agriculture and rural development.
Prior to engaging with the International 
Secretariat for Water, she worked with local communities and for the Swiss Ministry of Foreign Affairs, where she was involved in advocating for the acceleration of the implementation of human rights to water and sanitation and for the defense of a dedicated water goal in the United Nations 2030 Agenda for Sustainable Development.
Panel discussion- Sharing Canadian Knowledge and Expertise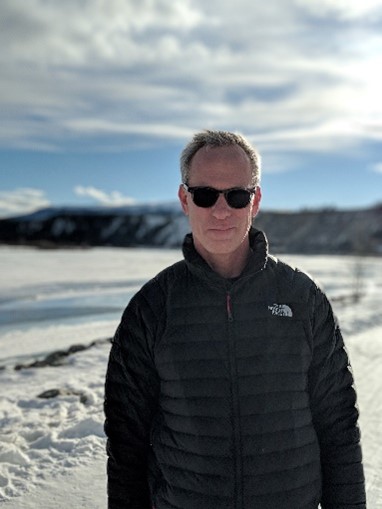 Jaime Smith, Environment and Climate Change Canada
Mr. Jamie Smith began as Environment and Climate Change Canada (ECCC) Chief Data and Results Officer on July 6, 2020 and comes from a strong background in data management and analytics both within and outside the department. Mr. Smith has held various posts within the federal government including at Environment Canada, the Privy Council Office and the Treasury Board Secretariat. Mr. Smith returned to ECCC in 2008 supporting the Ministers office and has since concentrated on water, weather and climate data; earth observations; monitoring network planning; and collaborating with Provinces and Territories to establish agreements to share data before assuming his current position.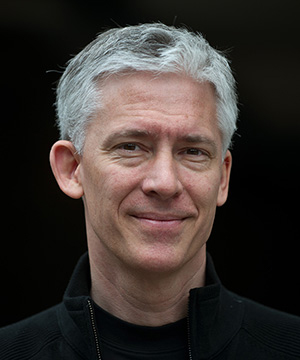 Steve Braun, Canadian Water Resources Association
Stephen Braun is the current national president of the Canadian Water Resources Association (CWRA) and has over 30 years of water resources, consulting engineering, and product development experience. He is a water resources engineer at Matrix Solutions Inc. and also a founding partner of CB Shield Inc., a clean tech firm that develops and manufactures stormwater quality treatment devices. His expertise includes urban flood mitigation, stormwater management, and stormwater quality control. Steve has led multiple flood studies, environmental assessments, land development projects, and creek rehabilitation projects. He has significant experience in the areas of urban hydrology and servicing, hydraulic modelling, city-wide sewer network analyses, site SWM design, road drainage, and has led many multi-disciplinary environmental studies.