CWRA 2024 National Conference
Bridging Water Research and Practice:
Bridging Our Collective Knowledge
June 17-19, 2024
Saskatoon, SK

Logo on the left and the conference announcement on the right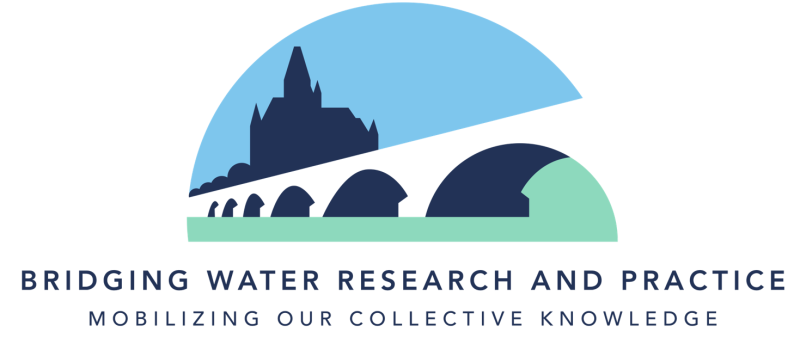 With great excitement and enthusiasm, we'd like to invite our colleagues from across Canada to join us in Saslatoon, Saskatchewan for 2024's annual CWRA conference.
In choosing a theme for the conference, we wanted to have something that had a clear connection to our region, while also highlighting what our team felt was a current key focus in our area of work – the clear value of collaboration within water resources. This led us to our conference theme, which is "Rising with the tide: working together to address water resource challenges". In support of this theme, we have outlined several of the key focuses our team is considering in developing the conference below:
Highlighting the value of collaboration and information sharing in water resources management;

Highlighting unique regional challenges, expertise, and solutions that can be potentially considered and adopted by others from across the country;

Integrating indigenous water resources knowledge and perspectives; and

Welcoming and learning from the knowledge and experiences of our colleagues from coast to coast.
Our logo was developed with an eye to having an immediate sense of recognition of the location for the event this year, and also with the intent of building excitement across our membership about the conference returning to the East Coast after a long hiatus. The colours were chosen to connect to those of the CWRA, and we hope it connects with our membership from coast to coast.
The conference will take place from June 18 – 21
st
2023 at the Westin Nova Scotian, located centrally within Halifax. Please continue to check the conference website for additional details as they come available, and we look forward to seeing you next June!
News & Updates with fancy titles containing the date, text boxes with the news, and dividers between each "post"
CWRA 2024 News and Updates
September 21, 2024
We will post the Call for Sessions shortly.
September 2024