days

hours

minutes

seconds
Our 2020 National Conference is just under one year away so we're making room on the website for new information.  Please be patient while we relocate the 2019 National Conference information to it's final home on the CWRA National Website.  A link to past conferences will be updated on this website when they are available.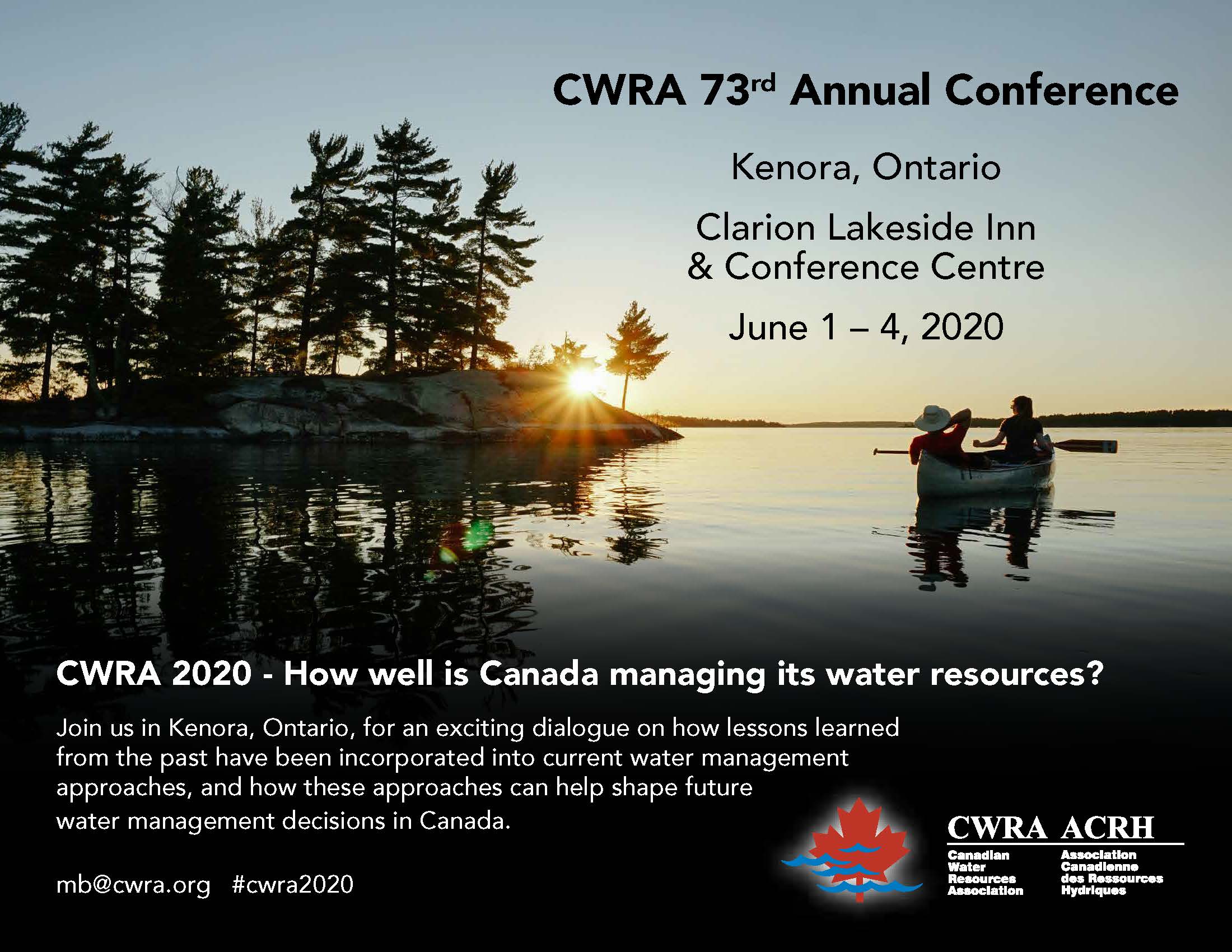 Sunday Night Welcome Reception
Location: Georgian Bay Foyer 18:00 – 19:30
CWRA Ontario branch will host an ice breaker event in the Blue Mountain  Village Sunday evening. This will be a chance for conference participants to
meet up with colleagues and introduce your to new ones in a casual setting.
Cash Bar
Avoid the morning rush – Registration will also be open. This will enable you to check in and grab your name badge and registration package.
Musical Entertainment provided by the
CWRA Water Buoys!
Canadian Water Resources Association (CWRA) and Canadian Water Summit are excited to announce Water Week at Blue, a collaboration of two of the nation's premier water events with leading expert keynote speakers, conference sessions, technical workshops, industry awards, and many networking opportunities.
At the beginning of the week, CWRA will host it's 72nd National Conference and AGM with the theme "Shared Water, Competing Ethics: Collaboration in Water Management" followed by the 10th annual Canadian Water Summit which will explore "Progress, Prosperity, and Partnerships: Driving Innovation in the Blue Economy".
Sub-themes for CWRA National Conference include:
●     Our ethics and values for water in Canada
●     Water governance, managing shared waters
●     Water resource science and engineering
●     Great Lakes matters
●     Adapting to a changing climate
Updates
Conference Registration is Sold Out!
CWRA Meeting Dates
May 26, 2019  – National Board of Directors Meeting – Algonquin Room
May 27, 2019 12-13:30 – CANCID AGM – Algonquin Room
May 27, 2019 12-13:30- SYP AGM – Kolapore II&III
May 28, 2019 12-13:30 – CSHS AGM – Kolapore II&III
May 28, 2019 17:00 – 18:00 – CWRA AGM – Algonquin Room
Conference Announcements
Opening Plenary Speakers: Mayor Brian Saunderson + Former Mayor Terry Geddes
Taking the Collingwood harbour from shipbuilding to water tech (read more…)
Keynote Speaker: Frans Klijn
Room for the River in the Netherlands: a paradigm shift and its implementation (read more…..).
Keynote Speaker: Rob de Loë
We are excited to announce our Opening Plenary Keynote Speaker : Rob de Loë, University of Waterloo (read more…..)
Keynote Speaker: Merrell-Ann Phare
Merrell-Ann Phare is a lawyer, writer and the founding Executive Director of the Centre for Indigenous Environmental (read more….)