Conference Workshops & Tours
More information about the Tours and Workshops will be posted in Winter 2024.
Call for Workshops followed by info regarding the date(s) and cutoff for registration.
*****Make sure that after each workshop there's a separator*****
Below you will find the workshops and tours being offered in tandem with the #CWRA2023 National Conference. To see the times and dates of the workshops and tours in relation to the conference sessions, please visit the Program page.
Please note that Registration for Workshops can be purchased separately from Conference Registration and Tours may be subject to cancellation and a full refund will be issued if there is not enough attendance
Workshop #1: Vector-based watershed and routing network delineation with lakes: BasinMaker software & lake-
river routing products
Directors: Bryan A. Tolson, Ming Han, Hongren Shen, and James R. Craig (Department of Civil and Environmental Engineering, University of Waterloo, Waterloo, Ontario, Canada)
Date: Thursday, June 22nd, 2023, 9:00 AM – 12:00 PM
Fees:
$50 professional
$25 student
About: This workshop will show you how you can delineate and customize the resolution of the subbasin-level lake-
river routing networks of watersheds of interest across Canada. You will benefit from this workshop if you answer yes to any one or more of the following questions:
Do you need the watershed boundary or a lake-river routing network delineated for a Water
Survey of Canada streamflow station?
Are you doing any work on any of Canada's hundreds of thousands of lakes that are larger than
10 ha in area and need to determine where lake inflows come from and where lake outflows
go?
Are you interested in the watershed and/or lake-river routing network for any other point of
interest?
Are you a hydrologic modeller looking to determine semi-distributed hydrologic model inputs
describing channel routing characteristics and topology and in particular keen to explicitly
simulate lake levels across your watershed?
Do you build semi-distributed hydrologic models with the Raven Hydrological Modelling
Framework?
Do you need to find a site-specific estimate for common lake, river channel or subbasin
geospatial attribute (channel roughness, area, slope, aspect etc.)?
We will demonstrate how you can do any of these things on the cloud without complex geospatial processing and without any software installed on your local computer. The workshop will begin with a presentation on the BasinMaker software (Han et al., accepted, see also http://hydrology.uwaterloo.ca/basinmaker/) and the large-scale lake-river routing products produced with Basinmaker by the UWaterloo BasinMaker development team (various CWRA conference presentations on these topics in 2021 and 2022 and again this year).  The workshop will then explore our team's multiple available lake-river routing products available online in ESRI shapefile format:
North American Lake-River Routing Product (derived from 90 m DEM and HydroLAKES polygons,
~10 km 2  average subbasin area and 650,971 lakes).
See:  http://hydrology.uwaterloo.ca/basinmaker/download_regional.html
The Ontario Lake-River Routing Product (derived from 30 m flow direction grid and HydroLAKES
polygons, ~5km 2  average subbasin area and 82,001 lakes).  See: https://lake-river-routing-
products-uwaterloo.hub.arcgis.com/
The Canadian Lake-River Hydrofabric being currently developed by our University of Waterloo
team that will be presented at the conference this year (derived from a pan-Canadian 30 m flow
direction grid and HydroLAKES polygons, ~5km 2  average subbasin area)
Hands-on exercises with participants' computers will show how to use BasinMaker software online Google Colab in network post-processing mode.  Specifically, hands-on exercises will walk you through how to extract a drainage network for your point of interest from the three routing products and customize the resulting lake-river routing network (e.g., simplify it by removing small lakes, reducing the number of subbasins) to the resolution appropriate for your case study. In addition, you will see how to use the online software to discretize subbasins into Hydrologic Response Units (HRUs) and automatically create Raven model input files encapsulating the routing network topology and characteristics. Finally, you will see how to view routing networks with the RavenView online software (http://raven.uwaterloo.ca/RavenView/RavenView.html). Importantly, none of the exercises rely on you installing software locally on your computers.
Requirements/Prerequisites:
 A laptop computer that can connect wirelessly to the internet
A Google account (e.g., sign-up here: https://www.google.com/account/about/)
An interest in distributed or semi-distributed watershed discretization/modelling
Workshop #2: FLOW REGATTA TRAINING HOSTED BY NORTH AMERICAN STREAM HYDROGRAPHERS!
NASH is pleased to announce it will be hosting a Flow Regatta Training event on the Sackville
River in the beautiful community of Bedford. The multi-session event will occur on Sunday and
Thursday, June 18th and 22nd, respectively. This two-day event will include an "Introduction to Hydrometric Data Collection" workshop on Sunday in Bedford and a Flow Regatta Thursday afternoon in Bedford. In addition to the workshops NASH would like to host a sponsored celebration for the 1 st year NASH has run the regatta as a registered affiliate of the CWRA. This celebration is scheduled for Saturday evening, prior to the introductory course, in Halifax at a location TBD. Stay tuned!
June 18th – The "Introduction to Hydrometric Data Collection" workshop will highlight the considerations required for a robust stream gauge installation, water level and meteorological data acquisition, benchmark and datum considerations, and collection of flow measurements using a variety of techniques and a QA/QC of the collected data and grade the quality appropriately. The workshop will be held at Sackville River at Bedford from 9 am to 4:30 pm. June 22nd – Flow Regatta training event will take place at Sackville River at Bedford from 12 pm (noon) to 4:30 pm on Thursday. The training event focuses on the newest technologies emerging in hydrometrics and allows participants the opportunity to get hands-on training and develop their best practices. Training will be provided on:
Salt Dilution: Around for decades, this tried and true method is easy and accurate in turbulent water with cross-channel mixing.
ADV Gauging: The evolution of current metering, the newest meters sport automatic depth measurement, Q calculation, and uncertainty estimates.
Transparent Head Velocity Rod: This novel technique offers a low-cost alternative to conventional current meters.
Non Contact Measurements: Including Image Velocimetry (LSPIV, STIV, and SSIV)
Radar: Like ADCP before it, many of the world's hydrometric agencies are investigating these non-contact, autonomous methods to capture the average surface velocity and estimate the total flow.
Flow regatta training provides an invaluable discussion forum for hydrometric data collection including; how to estimate uncertainty, choosing the best sites to measure discharge using the different methods, and developing best practices for emerging technologies. For those interested in non-contact gauging we will be further researching and providing training on the standardized alpha velocity determination plus our event sponsors will be on hand demonstrating their latest data loggers, hydrometric equipment, and telemetry options. Participants are encouraged to bring their own instruments to measure and calculate discharge against the Water Survey of Canada rating curve on the Sackville River at Bedford. Participants will battle it out for the top prize and bragging rights as they aim to measure, within uncertainty, the objectively determined flow.
2023 marks the first conference in which NASH is holding these workshops as an affiliate member organization of the CWRA! You can expect a celebration as NASH is planning a networking event with our colleagues on Saturday night, June 17th at a TBD location in Halifax. We encourage you to come to celebrate with our event sponsors and fellow members prior to the
NASH workshop and regatta. Packed lunches will be provided. Transportation is available upon request. Please bring weather-appropriate clothing and waders. The 9 am start time is at Bedford; the meet-up location is the parking lot near the Sackville River near Bedford hydrometric station off Bedford Highway 2 across from the McDonalds; See map for details.
The cost of the event is $100 for the Introduction to Hydrometric Course and $50 for the Flow
Regatta. All levels of hydrometric experience and knowledge are welcome to attend either
event!
Don't forget to check out the NASH web page https://nash.cwra.org/ and sign up for our mailing
list!
Thank you to our event sponsors!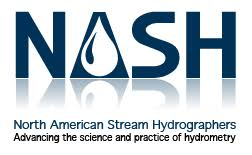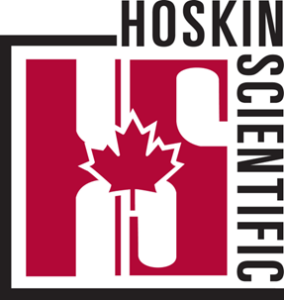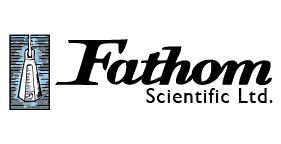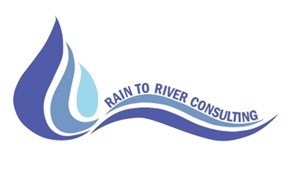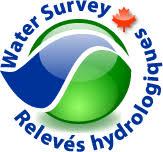 Workshop #3: Integrated Hydrologic Modelling using HydroGeoSphere
Date: Sunday, June 18, 2022, 8:30 AM – 5:00 PM
Join the Aquanty team for a 1-day intensive course which explores the complete integrated hydrologic modelling process using HydroGeoSphere (HGS). This course includes a short session to explore the capabilities of HGS and the governing equations which power this integrated modelling platform, but the focus of the course is primarily on the practical aspects of using HGS. Attendees will explore the entire HGS modelling workflow, from model mesh generation using AlgoMesh to results visualization using ParaView. Significant time will be dedicated to exploring the command-based language used to construct HGS model input files and the data requirements for constructing integrated groundwater-surface water models. You will also benefit from an overview of numerical solution techniques/best practices, model convergence troubleshooting, how to implement particle tracing, and the basics of introducing 1D & 2D hydraulic features to HydroGeoSphere models (e.g. channels, tile drains, fractures, etc.).
Attendees of this course will receive a temporary license of HydroGeoSphere (30-day), a temporary license of AlgoMesh (2 weeks), a copy of all course content including lectures (PDF) and exercises, and the opportunity to network with other HydroGeoSphere users and the software development team.
Prerequisites:
There are no firm prerequisites for this course, but as HydroGeoSphere is a fully integrated (groundwater & surface water) simulation platform attendees will benefit from basic knowledge of principles and best practices of hydrologic modelling (e.g., development of conceptual models, use of boundary conditions, numerical solution methods, etc.).
Fees:
$200 professionals
$50 students
Tour #1 – Annapolis Valley Wine Tour and Technical Talk on Hydrology and Restoration of the Bay of Fundy Dykeland
Date and time: Wednesday, June 21st at 4:30 pm
Provider: Grape Escapes https://www.novascotiawinetours.com/
Price: $289 all in per person
Description:
Enjoy a scenic drive into the Annapolis Valley to experience Benjamin Bridge and Luckett Vinyard in the heart of Nova Scotia's award-winning wine country.  Relax, connect and sip your way through the stunning Annapolis Valley and learn about our cool climate wines. The tour will include a short technical talk on the hydrology and nature-based solutions research conducted in the Acadian Dykeland by Professor Dr. Danika Van Proosdij from Saint Mary's University. (https://www.transcoastaladaptations.com/who-we-are).
Included in the package: Transportation, wine tasting at Benjamin Bridge, technical talk, and a welcome glass of wine at Luckett's vineyard and dinner. Included is a 4-course dinner in the wine cellar. Vegetarian and other options are available by sending in a request in advance. Please email jenny.hwrd@gmail.com to place a request.
The vineyards can be viewed here: https://benjaminbridge.com/pages/vineyard and https://www.luckettvineyards.com/
Itinerary:
4:30 pm Meet at the lobby of the Westin to board the tour bus
6:00 – 7:00 pm Wine tasting at Benjamin Bridge Vineyard
7:00 – 7:30 pm Technical talk on dykeland hydrology and restoration
7:40 – 9:30 pm Wine tasting and dinner at Luckett's Vineyard
9:30 – 10:30 pm Transport back to the Westin
Tour #2 – Sea Kayaking Tour and BBQ/Mussel Boil
Date and time: Friday June 23rd at 3:45pm
Provider: East Coast Outfitters https://www.eastcoastoutfitters.com/
Price: $207 all in per person
Description:
Submerse yourself in the beauty of Canada's Ocean playground during a 2-hour guided sea kayaking tour along the Atlantic Coast 30 minutes outside of Halifax. Relax and enjoy a BBQ and mussel boil at the end of the tour on the wharf by the ocean.
Included in the package: Transportation, guided kayak tour, BBQ (vegetarian options included), and mussel boil.
Weather dependent: In the case of adverse weather, an alternate rain date of Saturday, June 24th will be planned. Unfortunately, no refunds can be issued if the alternate date cannot be attended by the registrant. Questions can be directed to: Jenny.hwrd@gmail.com. Please bring warm clothing regardless of the date!
Itinerary:
3:45 pm Meet at the lobby of the Westin to board the tour bus
5:00  – 5:45 pm Arrive at East Coast Outfitters for orientation
5:45 – 7:45 pm Guided kayak tour
7:45 – 9:00 pm BBQ and mussel boil
9:00 – 9:30 pm Transport back to the Westin