The Call for Abstracts for CWRA 2023 is now closed. Thank you for all your submissions!
Read more about the requirements for abstract submission and submit your abstracts here on our website.
In support of the conference theme and key focuses, please see below for a list of subthemes to help in categorizing abstract submissions. In the abstract submission form, you can indicate multiple categories, if your abstract fits under more than one. This list should not be considered limiting for the topic of your abstract – for abstracts that do not fit into these topic categories, there is an 'other' option on the form for you to enter your subtheme. The conference program committee will determine final session themes from the submissions they receive.
Indigenous knowledge, perspectives, and approaches (e.g., Two-Eyed Seeing)
Indigenous water rights and management
Nature-based solutions
Stormwater management: traditional and alternative approaches (e.g., LID)
Flood mapping, management, and mitigation
Flood forecasting and response
Water availability and scarcity
Climate change adaptation in water resources
Aquatic species at risk
Coastal/freshwater interfaces and interactions
Surface water/groundwater interactions
Transboundary water management
Agricultural water use
Advancements in Science and Hydrology
Innovative tools and technologies
Water rights, policy, and governance
Water management in the Canadian North
Water quality and ecosystem health
Hydrologic alteration: dams and diversions
Experiences, lessons, and successes in collaboration & partnerships
Please see below for both an overview of the overall conference program as well as a breakdown of the technical sessions and presentations.
In the lead-up to the conference, minor adjustments to the program may still be necessary as a result of changes to registrations or otherwise – in these cases, we will contact speakers directly with any updates to the timing of their specific presentations. We encourage all attendees to continue monitoring this page for potential updates as we approach the conference dates.
You can download the PDF version of this information by clicking the button below.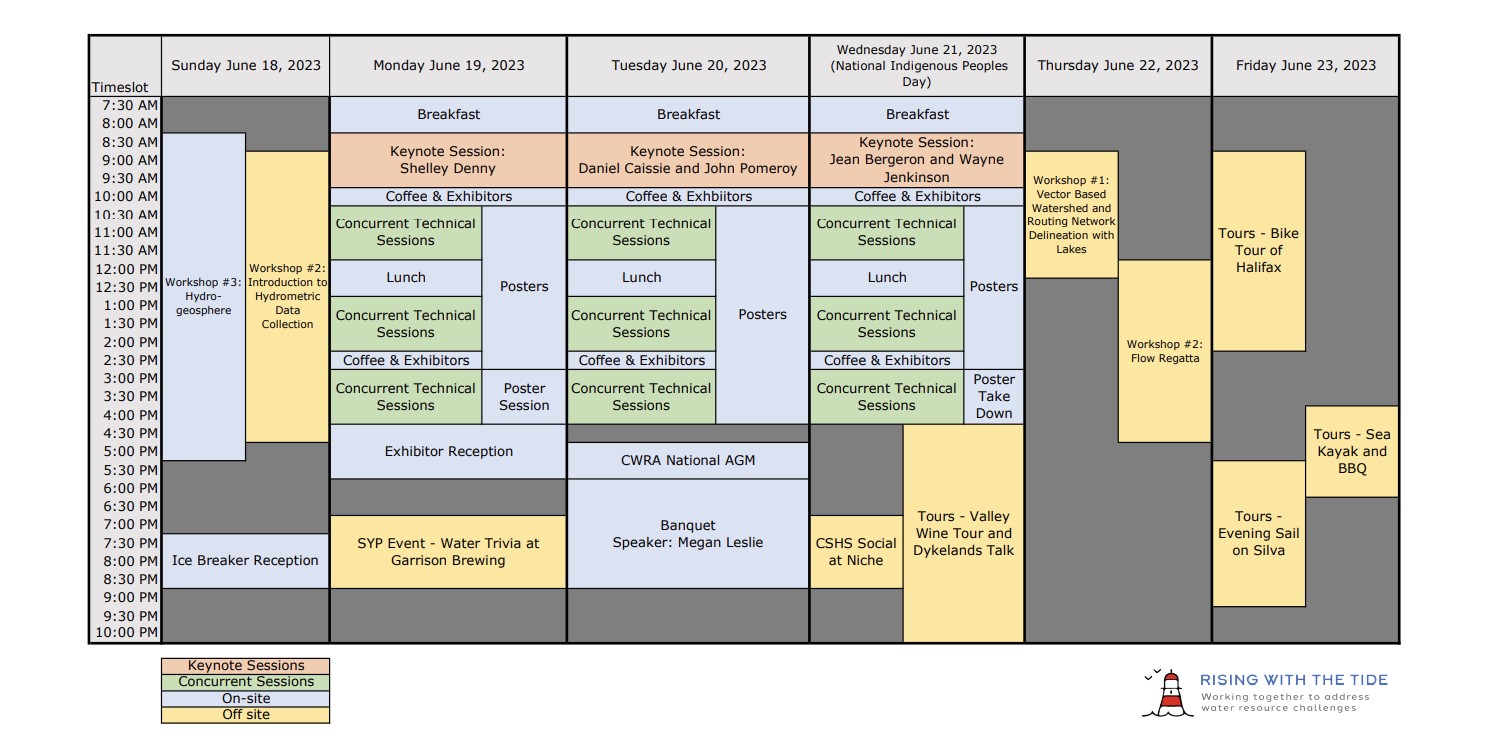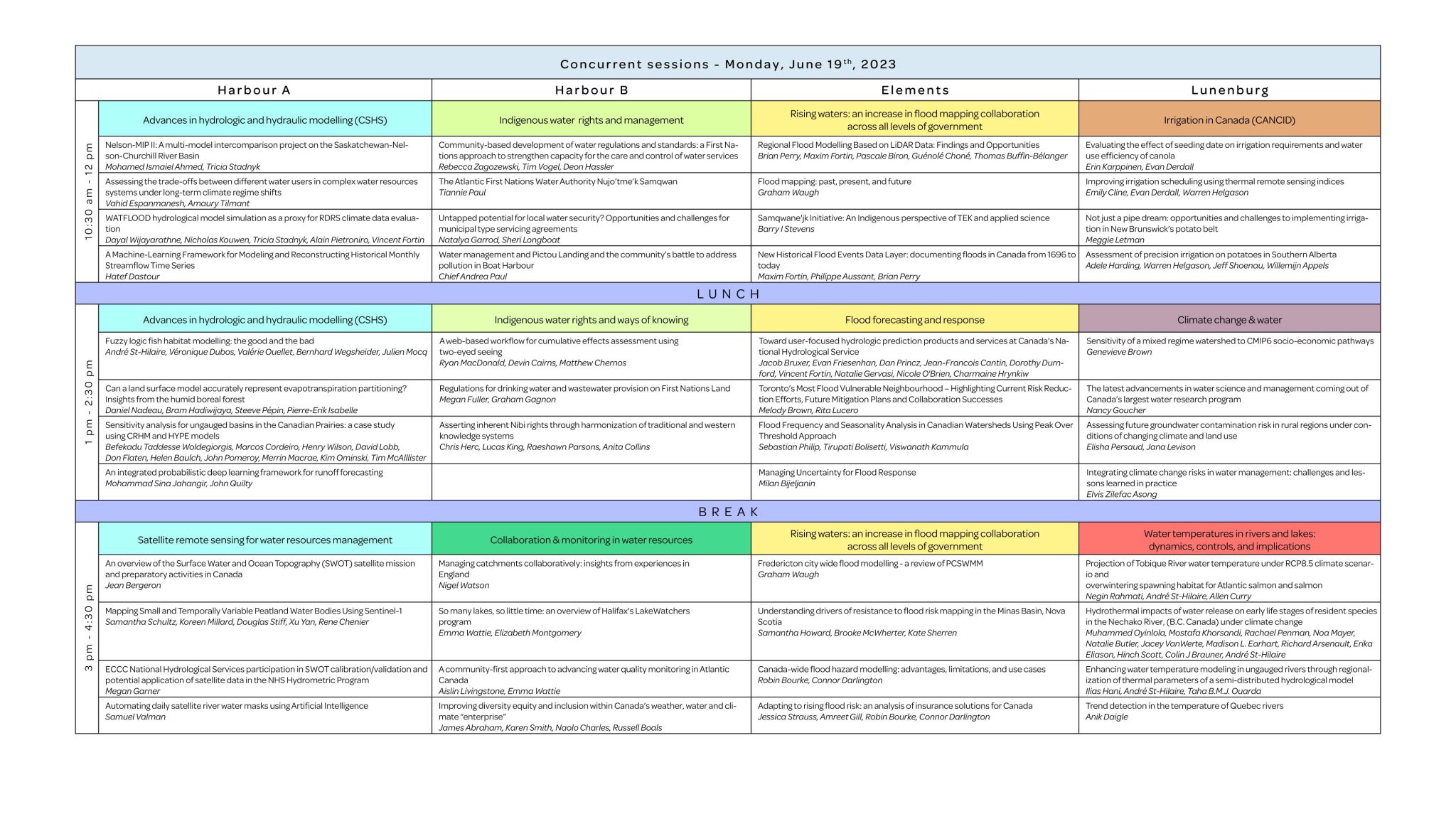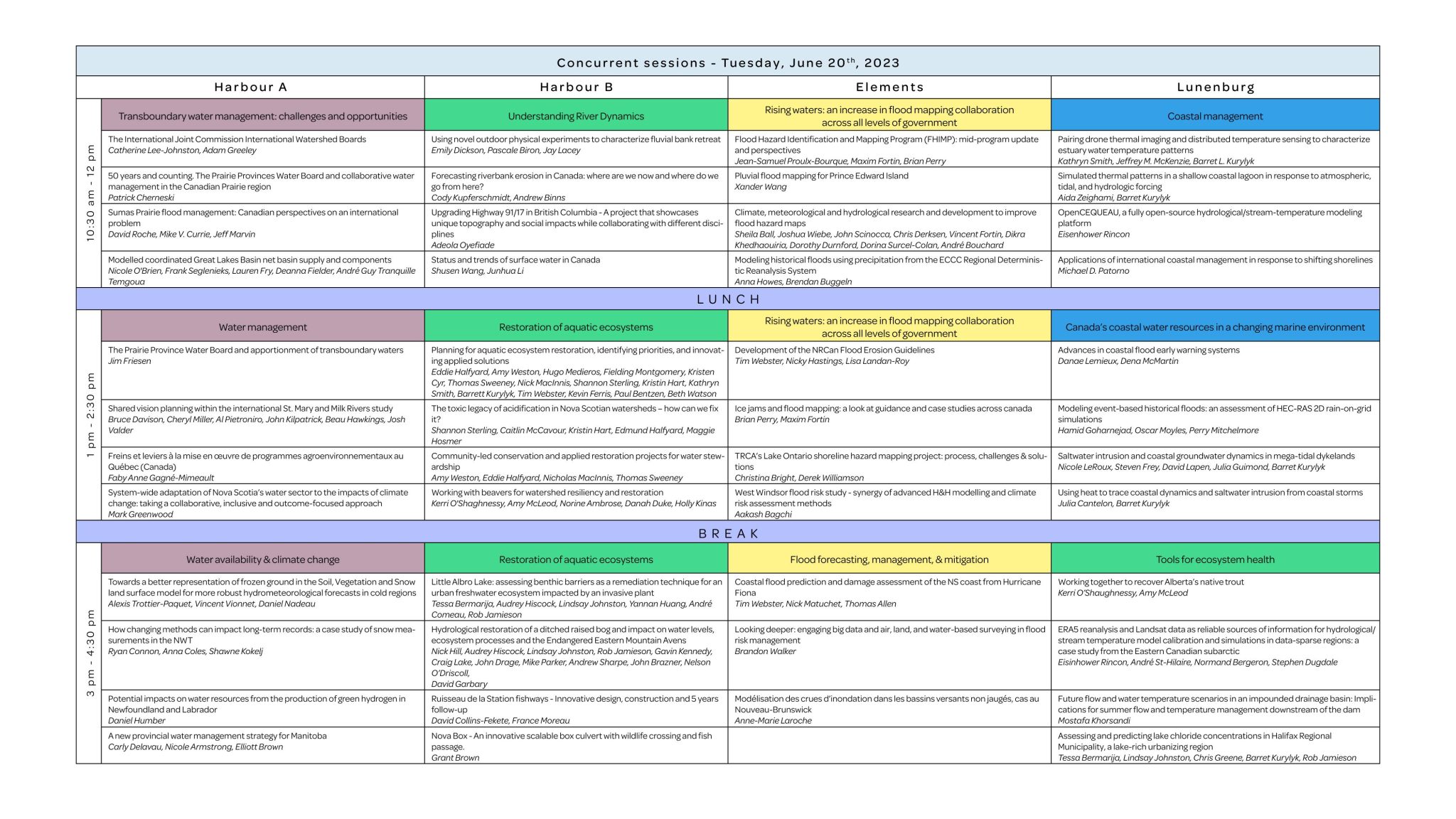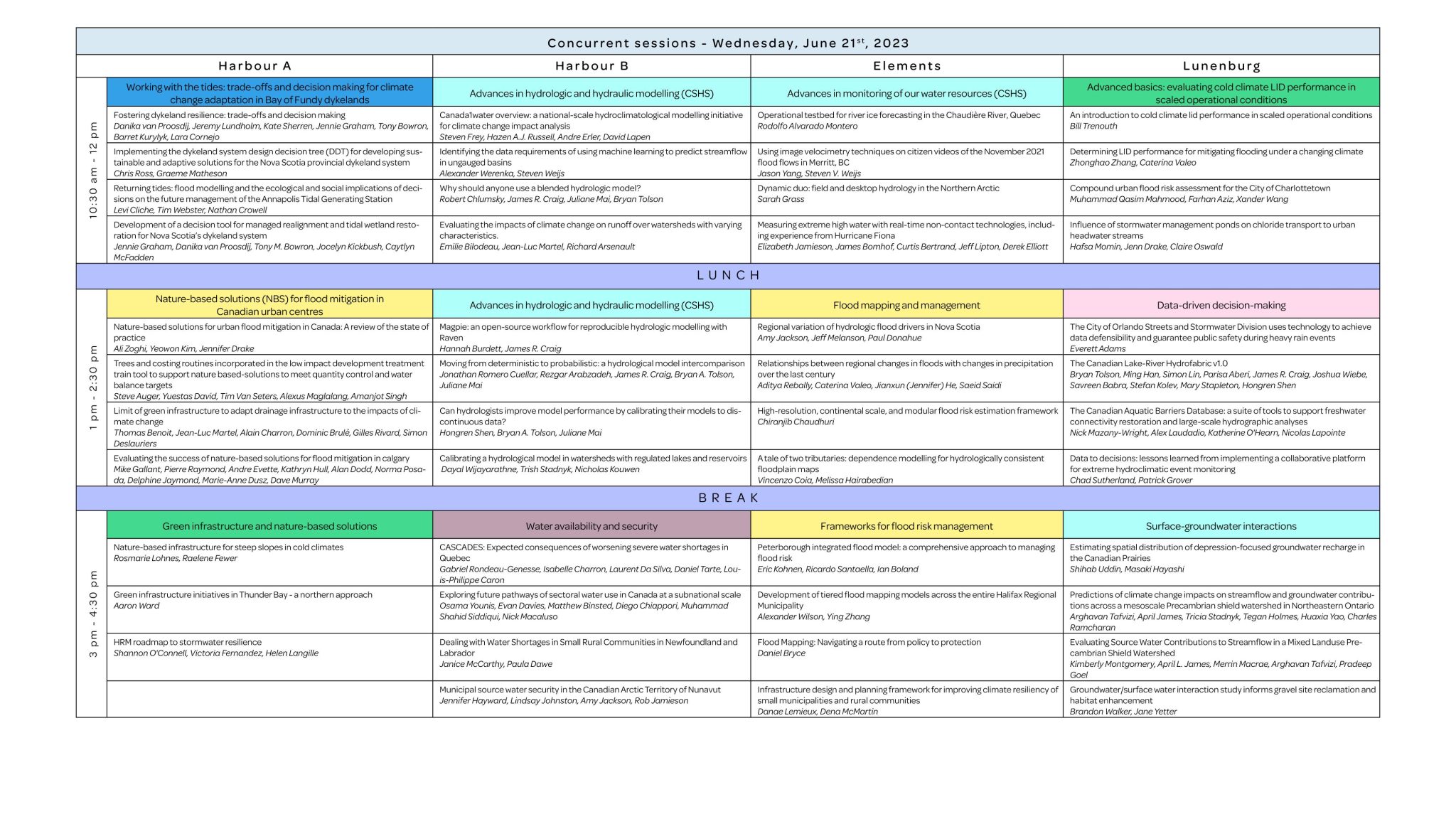 Presentation Inquiry Contact Information:
Oral Presentation Contact:
Andrew Chan
achan@matrix-solutions.com
Poster Presentation Contact:
Kelly Munkittrick
kelly.munkittrick@ucalgary.ca