Sponsors & Exhibitors
We invite you to sponsor CRWA 2020 and join us in exploring the conference theme of "How well is Canada managing its water resources?".
Sponsorship and exhibitor details and benefits are provided in the Conference Prospectus, which can be viewed by clicking the button below.
Please contact the Sponsorship Chair with any questions or to become a conference sponsor.
Discover the Benefits of Sponsorship…
Sponsoring the CWRA 2020 Conference is an excellent opportunity for your organization to support CWRA while showcasing your services, products, and professionals. Your primary audience will be highly skilled and top-of-their-field experts in academia, engineering, environmental and hydrological  consulting, local, provincial, and federal governments, Indigenous communities, governments and organizations, not-for-profit organizations, and others. With branches, affiliates, and programs across Canada, CWRA provides a national platform to recognize sponsors. This conference will be promoted nationally on social media and will have national reach through CWRA membership and partner networks.
We have designed a wide range of conference sponsorship opportunities to meet your business needs and budget. The following table details the sponsorship categories and the benefits your organization would receive for its generous support.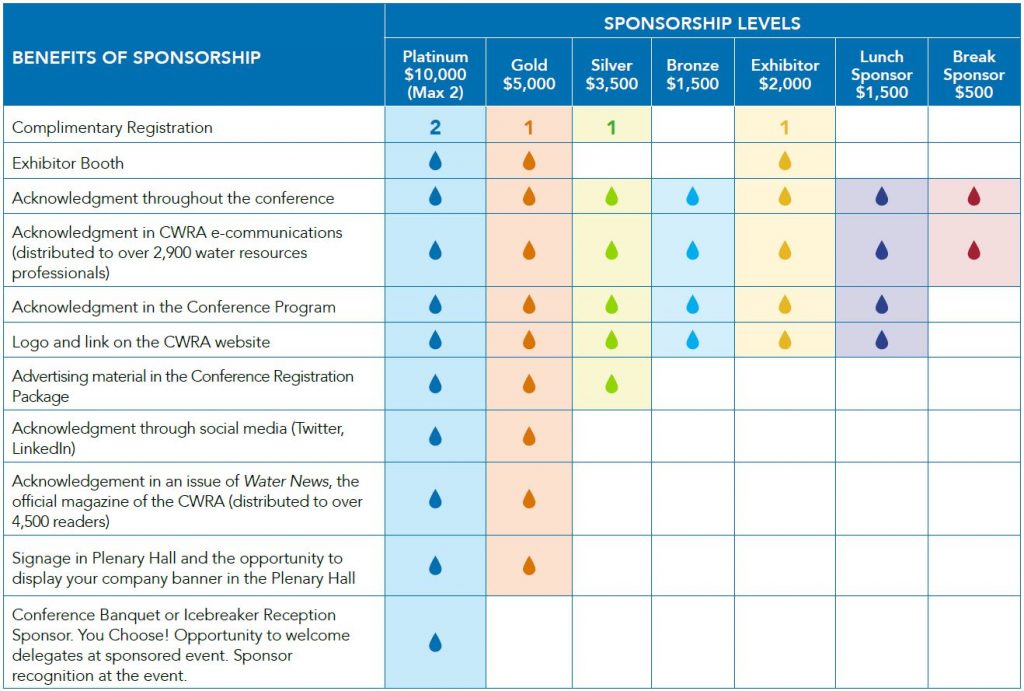 Sponsors & Exhibitors
Details about the opportunities for Sponsors and Exhibitors at the 2021 CWRA National Conference will be given here soon.
CWRA's values and objectives include "Conserving and enhancing healthy ecosystems".  Similarly, Associated Engineering firmly believes in the importance of protecting the earth against the negative impacts of climate change.  To help achieve this goal, Associated Engineering has become a Carbon Neutral Company.  We would like to assist the CWRA in achieving similar goals.  It is for this reason that Associated Engineering committed to purchasing carbon offsets on behalf of all delegates travelling to and from the Annual National Conference.  This contribution should provide all delegates attending our National Conference some comfort knowing that the carbon generated by their travel to and from the event has been mitigated through the purchase of carbon offsets.  Watch the video to learn more.
CWRA and Associated Engineering encourage you to continue to find ways to reduce your carbon footprint.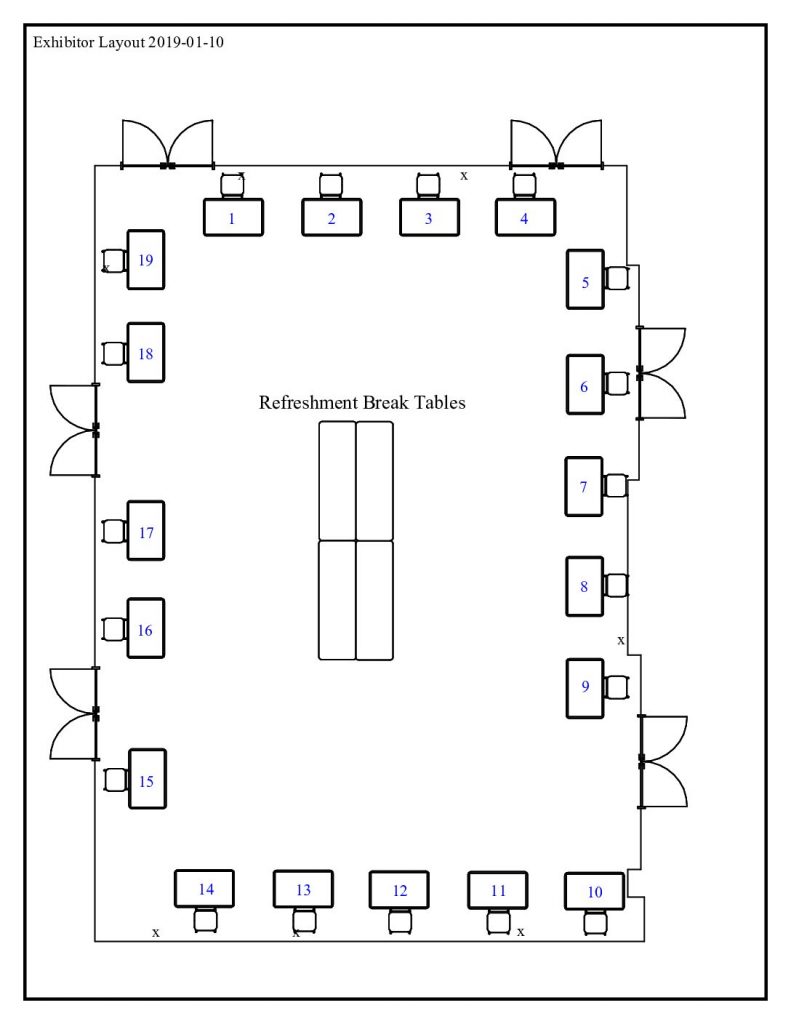 Become a Sponsor
Interested in sponsoring or exhibiting at the CWRA National Conference or the entire Water Week at Blue?  Fill out the form below and our Sponsorship committee will get back to you.