This page is under construction.
Details on sponsorship coming soon!
Sponsorship and exhibitor details and benefits are summarized in the table below, and additional details are provided in the Conference Prospectus. You may download the prospectus in English or French below.
Do not hesitate to contact us if you would like to share your ideas and discuss other partnership scenarios. We are flexible and willing to work with you to design a partnership package that will fulfill your needs.
Please contact us at acrh2021-partnership@conferium.com with any questions!
To complete your sponsorship, click the link to the partnership form below and complete these four steps:
Fill in the form with your organization contact information
Click on the agreement notice
Choose your partnership package
Process the payment (Credit Card, Check or Bank Transfer)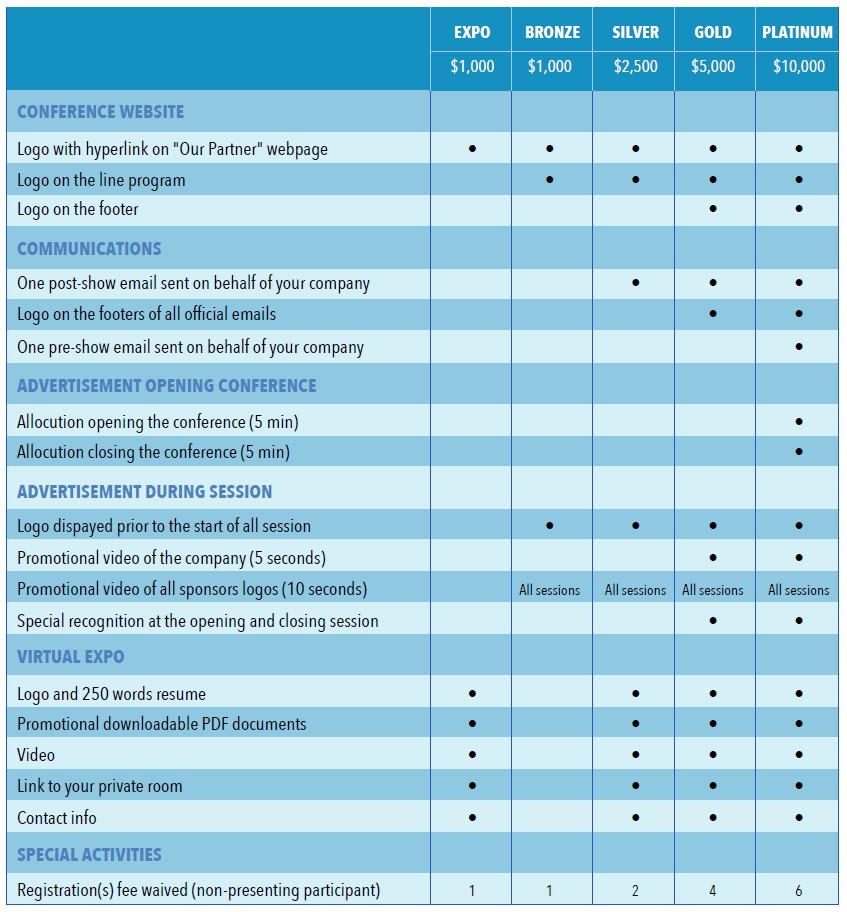 Thanks to our Exhibitors!